Holle Formula Stage 3 Wholesale
Holle Formula Stage 3 wholesale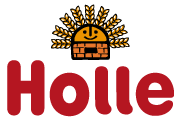 Organic Holle Stage 3 milk from happy cows
Big Pack

S 12 Boxes

 (7.2kg / 253 oZ)
Big Pack

M 16 Boxes

 (9.6kg / 338 oZ)
Big Pack

L 23 Boxes

 (13.8kg / 487 oZ)
Big Pack

XL 40 Boxes

 (24kg / 846 oZ)
Use Stage 3 from 10 months on
until the age of 2
Transition from breast milk or other formula brands
Holle Formula contains natural lactose no sugar additives.
Ideal after Holle Formula Stage 2
Use to prepare Holle Porridges
Formula preparation instructions provided by neogno.com below



Holle formula stage 3 wholesale
Use
Holle Formula Stage 3 wholesale pack contains 12 boxes of formula or Big pack L with 16 boxes and big pack XL with 40 boxes. Holle stage 3  is suitable if replacing or in addition to breast milk. Smooth transition when changing from other milk formulas. Suitable for feeding in a bottle but also for preparing Holle Wholegrain Porridges. Easy to digest, gluten-free, no added sugar, with Demeter milk.
When weaning, give your baby a wide variety of liquid and solid foods. Choose those with enough nutrients such as Vitamin D which breast milk can´t provide. When first weaning, try offering small quantities. A spoonful or two of pureed or mashed vegetables such as carrot, potato or parsnip are enough to begin with. With the time your baby will get used to the idea of eating. He will still be getting his nutrition from breast milk or Holle Stage 3. Mashed or pureed fruits such as banana, cooked pear or apple are also great for the beginning. You can add Holle baby cereals or porridge's. They don´t contain eggs which can cause allergic reactions to infants. Prepare the cereals mixed with breast milk or Holle Formula. Switch from Holle Stage 2  to Holle Formula Stage 3 wholesale when the baby reaches 10 months.
Holle Stage 3 Preparation
Holle Formula Stage 3 wholesale is easy to prepare. Get the water to boil and fill in half of the baby bottle. Leave until the temperature reaches about 50°C – 122°F. Add the Holle Stage 3 according to the table on the package. For best results use the scoop provided in the Holle Box. Mix the water and the formula thoroughly. Add more water until filling the baby bottle and mix again. Let the prepared formula to cool down to 37ºC – 96°F before feeding it to your baby. If you are in a hurry place the bottle under running cold water or in a bowl with cold water.
Production – Formula Made in Germany
Demeter Quality. All our farms strictly adhere to EU organic regulations and international Demeter regulations. We keep cows on lush biodynamic fields and pastures. Thus we get superior quality milk for our organic baby food. Demeter farmers avoid the painful dehorning of cows. Organic starch and maltodextrin derived from corn make the Holle Formula creamy and filling. Holle formula also includes organic vegetable oils. They provide essential fatty acids for your baby. Holle Stage 3 contains 99% organic ingredients. The remaining ingredients are vitamins and minerals. Those are very important for the development and required by the EU health organisation.
Please note
A mother's milk is the most natural and beneficial nourishment for a baby. That is why Holle recommends breastfeeding. The intense contact between a mother and child during breastfeeding is important. It promotes feelings of harmony and comfort. We recommend you talk to your doctor about the importance of breastfeeding.
Holle formula stage 3 wholesale – Buy big save bigger
Holle Organic Formula
Ingredients
Skimmed milk** (Germany), whey powder* partly demineralised, vegetable oils* (palm oil*, rapeseed oil*, sunflower oil*), maltodextrin*, calcium carbonate, potassium chloride, sodium chloride, vitamin C, vitamin E, ferrous lactate, zinc sulphate, niacin, Calcium-D-pantothenate, copper sulphate, vitamin A, vitamin B1, vitamin B6, manganese sulphate, potassium iodate, folic acid, vitamin K, sodium selenate, vitamin D
*from organic farming
**from biodynamic farming (Demeter quality)
gluten free
egg free
unsweetened
Additional information
| | |
| --- | --- |
| Weight | 0.68 kg |
| Big Pack | 12 x 600gr (7,2kg / 253oZ), 16 x 600gr (9,6kg / 338oZ), 23 x 600gr (13,8kg / 487oZ), 40 x 600gr (24kg / 846oZ) |