Holle goat formula stage 2 Big Pack
Holle goat formula stage 2 Wholesale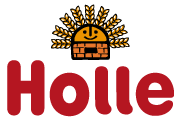 High quality goat milk for a healthy baby formula
Big Pack

S 12 Boxes 

(4.8kg / 169 oZ)
Big Pack

M 22 Boxes

 (8.8kg / 310 oZ)
Big Pack

XL 44 Boxes

 (17.6kg / 620 oZ)
With organic Holle goat milk
Suitable from 6 months onwards
Contains all essential nutrients, vitamins and minerals
FREE of sugar, egg and gluten
Complies with EU and Demeter standards
Safe switching from cow milk formula
The Big Pack M can prepare approximately 2400 fl. oz of Formula

Holle goat formula stage 2 Big Pack
Don´t waste your money on expensive imported formula boxes. We know many parents are on a tight budget and are looking to save money while keeping their babies healthy and happy. Now with the Big Packs you can enjoy the best organic formulas at the best rates. There are 3 different sizes available. The Big Pack S contains 12 boxes Holle goat formula stage 2 and is ideal when transitioning from goats formula or from Holle goat stage 1. The Big Pack M with 24 boxes is for parents that already have tried the goat formula and are happy with the results. Finally we offer the Big Pack XL for everyone that wants to get the most out of his money. It comes with 40 boxes of Holle goat formula stage 2 and can save you up to 300 USD when buying in the USA directly. We ship the formula directly from Germany and have the freshest batches. We never stock up our warehouse. In this way we can provide you with the furthest expiration date to ensure maximum safety.
Preparation
Quick and easy to prepare. Boil water and let it cool down to approx. 50°C. Add water to the holle goat formula stage 2 powder and shake well. It will mix instantly. For the exact measurements see the table printed on the formula box. The formula comes with a scoop that is about half the size of the American scoops. 400 grams of Holle will make around 90 ounces of ready to drink goats milk formula. Bought in bulk Holle is cheaper per ounce than many of the popular Brands sold in the USA.
Production – Ingredients Made in Austria
Holle uses only the best organic ingredients. The formula contains natural lactose and beneficial nutrients for your little one. Furthermore Holle has banned GMO´s and Sugars from its recipe. It smells better than other formulas. Holle produces baby milk formula in Demeter quality and is also CO2 neutral
Please note
Breastfeeding is the best for your baby. Holle Organic Infant Goat Milk Formula 2 is suitable for the specific feeding of infants from 6 months' of age. It should only be used as part of a weaning diet and not as a substitute for breast milk during the first 6 months.
Any decision on whether to begin giving solids during the first 6 months should only be made on the advice of independent healthcare professionals and should take your baby's growth and development requirements into consideration.
Holle Organic Formula
Ingredients
Skimmed milk** (Germany), whey powder* partly demineralised, vegetable oils* (palm oil*, rapeseed oil*, sunflower oil*), maltodextrin*, calcium carbonate, potassium chloride, sodium chloride, vitamin C, vitamin E, ferrous lactate, zinc sulphate, niacin, Calcium-D-pantothenate, copper sulphate, vitamin A, vitamin B1, vitamin B6, manganese sulphate, potassium iodate, folic acid, vitamin K, sodium selenate, vitamin D
*from organic farming
**from biodynamic farming (Demeter quality)
gluten free
egg free
unsweetened
Additional information
| | |
| --- | --- |
| Weight | N/A |
| Big Pack | 12 x 400gr (4,8kg / 169oZ), 22 x 400gr (8,8kg / 310oZ), 24 x 400gr (9,6kg / 338oZ), 40 x 400gr (16kg / 564 oZ) |