Holle Goat Milk Formula 3
Holle Goat Milk Formula 3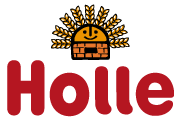 Formula made with organic goat milk
Use from 10 months to 3 years old
Moving from breast milk or Formula
Goats raised in caring environment (EU regulations)
With natural lactose and no sugar additives
Contains no Egg or Gluten
Ideal after using Holle Organic Infant Goat Milk Formula 2
Suitable for preparing Holle Porridges
1oo fl oz of Formula can be prepared with one box (instructions provided by neogno.com below)

In stock (can be backordered)
Holle Goat Milk Formula 3 400g / 14 oz

Use
Holle Goat Milk Formula 3 is made for babies from the age of 10 months upwards. Necessary nutrients and vitamins in this formula combined with a balanced diet, support your baby´s development. The natural taste of Holle formula comes without artificial additives such as sugar. Unlike reports from parents across the US where many formulas smell fishy or sour the Holle Goat Milk Formula 3 has a pleasant smell and looks like breast milk. When breastfeeding is not an option or the produced milk is not enough, the goat milk formula is a great substitute and adequate for growth.
According to the American Academy of Pediatrics most moms, wean their little one of the breast from 4 to 7 months of age. If your baby is older than 9 months, Holle advises to wean directly to a cup. So that later on, weaning of the bottle will not be necessary. Some babies start loosing interest in breast milk by 12 months and are more interested in solid foods.
Some tips that can help you start weaning:
Skip a feeding (offer a bottle of milk or cup instead of breast feeding. You can even offer pumped breast milk or Holle Goat Milk Formula 3).
Postpone the feeding (This works better with older children. If your little one asks to nurse, explain that you will soon and distract with a different activity. Nurture your baby in a different way such as cuddling or massage his back)
Take it slowly ( Rapid weaning can cause engorgement. Also your baby will be surprised by the appearance of the bottle.)
Preparation
To prepare the Holle baby formula, warm up the water first. According to the German Childrens Food Research Institute you should not boil the water after your baby reaches 6 months. Since exposure to bacteria is an important step for your child in developing a healthy immune system. Fill in half of the baby bottle with water and add the Holle Goat Milk Formula 3 (according to the Table). Use the scoop that comes with the Holle box. Mix well by shaking the bottle. Give the rest of the prepared water in the bottle and mix again. The bottle should have a temperature of (37ºC – 96°F) so that it feels lukewarm. A great way to check if the temperature is optimal for feeding is to pour a bit on your wrist. If it feels too hot, cool the bottle down. Check these instructions from WHO for preparing cup feeding formula.
Ingredients Made in Germany
Holle Goat Milk Formula 3 contains finest organic ingredients. European organic regulations ensure that the ingredients come from organic farming. Farmers work according to strict rules aimed at respecting the environment and animals. They are not allowed to make use of chemical synthetic fertilizer and pesticides. They use plant species that are resistant to disease and adapted to local conditions. Animals have access to natural air and light, and must be able to go outdoors and of course become organic feed only. The use of genetic modified organisms is strict prohibited. The farmers promote the health and welfare of the goats producing the formula milk. Finally they use feed without artificial substances that promote growth and without synthetic amino acids or GMOs.
Organic farming strengthens the natural defence of goats. By providing high-quality feed, regular exercise and free-range access to appropriate pasture. Keeping animals healthy and contented is important. This is one reason why the goats milk contains omega-3 and omega-6 fatty acids a lot of valuable Vitamins (like A, B6, B12, D, E, K). Holle Infant Goat Milk Formula 3 does not contain artificial DHA and ARA. The high quality Holle formula is more filling without addition of egg or gluten.
Please note
Breastfeeding is a natural way to provide your infant with nutrients that promote the growth and development. WHO and Holle recommend exclusive breastfeeding. If for any reason the produced milk is not enough you can supplement with Holle Goat Milk Formula 3 from 10 months on. Your pediatrician or family doctor can help you with advice's and further suggestions.
Allergy information
One of the most common food allergies that occur during early infancy is the allergy to cow´s milk protein. Immediate reactions occur quick after the infant has consumed cow´s milk or products that contain cow milk in any form. It is difficult to identify the origin of the allergy. So please seek the help of your pediatrician. Also it is important to take the cow´s milk out of your baby´s diet only after consulting a doctor.
Unfortunately, goat's milk protein structure is quite like cow's milk protein. About 90 percent of  the time, the immune system can´t differentiate the two protein structures. Thus it also causes a reaction to goat's milk. Babies who are intolerant to cow´s milk but not truly allergic may tolerate Holle Goat Milk Formula 3. You should test the sensitivity to goats milk protein only with your pediatrician.
Holle Goat Milk Formula 3 – as of the 10th month
Holle Goat Milk Formula 3
Ingredients
Full cream goats milk powder* 41%, maltodextrin*, lactose*, vegetable oil* (palm oil* rapeseed oil*, sunflower oil*), calcium carbonate, L-tryptophan, sodium citrate, choline bitartrate, vitamin C, L-cystine, L-methionine, L-isoleucine, iron lactate, vitamine E, zinc sulphate, calcium-D-pantothenate, niacin, copper sulphate, riboflavin, vitamin A, thiamin, vitamin B6, manganese sulphate, potassium iodate, folic acid, vitamin K, sodium selenate, biotin, vitamin D, vitamin B12
*from organic farming
 gluten free
 egg free