Holle Goat Formula Stage 3 Bulk
Holle Goat Formula Stage 3 Bulk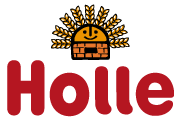 Quality organic goat formula at great prices
Big Pack

S 12 Boxes 

(4.8kg / 169 oZ)
Big Pack

M 24 Boxes

 (9.6kg / 338 oZ)
Big Pack

XL 40 Boxes

 (17.6kg / 620 oZ)
For babies from 10 months to 3 years old
Goats raised in caring environment (EU regulations)
High quality natural lactose
No sugar additives
No Egg or Gluten
No GMO´s
12oo fl oz of Formula can be prepared with

Big Pack S

Holle Goat Formula Stage 3 Bulk

Use
Holle Goat Formula stage 3 in bulk saves you a ton of money. The Big Pack S contains 12 boxes. The Big Pack M contains 24 and Big Pack XL 40 boxes of formula. Stock up with your favourite formula at the best price and pay a lot less than usual. Here is an example comparing to the US shops. For a parcel with 40 boxes you can save around 400$ USD. The calculation includes standard shipping cost. But even when choosing the express shipping you can save up to 300$ and have your parcel at your door within 3 days. So go ahead and order the original Holle formula directly where it is manufactured, in Germany. We pack your boxes very carefully, including 2 layers of cartonage so no damage occurs during transport. The express shipping makes the delivery almost as quick as in the US. Of course everything implies to our customers from Canada as well. The transport way is from the Holle factory to us and then directly to your home. We do not stock up inventory so you always get the freshest batches. Holle Goat Formula stage 3 is healthy for your baby and now affordable for all parents around the world.
For more tips and the original description check up the Holle Goat Milk Formula 3 single box page.
Preparation
It is very easy to prepare the formula for your little one. On the box you can find instructions and the mixing amounts on a table. However the boxes come in German language only. For English instructions please open the preparation tab on the top. Check also these instructions from WHO for preparing cup feeding formula.
Please note
Breastfeeding is a natural way to provide your infant with nutrients that promote the growth and development. WHO and Holle recommend exclusive breastfeeding. If for any reason the produced milk is not enough you can supplement with Holle Goat Milk Formula 3 from 10 months on. Your pediatrician or family doctor can help you with advice's and further suggestions.
Holle Goat Formula Stage 3 Bulk – as of the 10th month
Holle Goat Milk Formula 3
Ingredients
Full cream goats milk powder* 41%, maltodextrin*, lactose*, vegetable oil* (palm oil* rapeseed oil*, sunflower oil*), calcium carbonate, L-tryptophan, sodium citrate, choline bitartrate, vitamin C, L-cystine, L-methionine, L-isoleucine, iron lactate, vitamine E, zinc sulphate, calcium-D-pantothenate, niacin, copper sulphate, riboflavin, vitamin A, thiamin, vitamin B6, manganese sulphate, potassium iodate, folic acid, vitamin K, sodium selenate, biotin, vitamin D, vitamin B12
*from organic farming
 gluten free
 egg free
Additional information
| | |
| --- | --- |
| Weight | 0.47 kg |
| Big Pack | 12 x 400gr (4,8kg / 169oZ), 24 x 400gr (9,6kg / 338oZ), 40 x 400gr (16kg / 564 oZ) |