Holle Organic Infant Formula Stage 3 (600g / 21oz)
Holle Formula Stage 3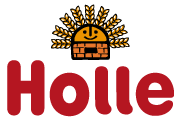 Premium organic baby food with superior quality milk
Wholesome Holle recipe
Suitable from 10 moths until 2 years
Use if you can´t breastfeed or for complementing breastfeeding
Contains essential nutrients, vitamins and minerals
Sugar FREE, egg FREE and gluten FREE
High quality milk from happy cows (Demeter standards)
Safe switching from other brand formula
1 Box equals 135 fl. oz of Formula (instructions for preparing the Holle stage 3 formula provided by neogno.com)



Holle Formula Stage 3
Use
Holle Formula Stage 3 is suitable if replacing or in addition to breast milk. Readily accepted when changing from other milk formulas. Suitable for feeding in a bottle but also for preparing Holle Wholegrain Porridges. Easy to digest, gluten-free, no added sugar, with Demeter milk.
Weaning: It is necessary to give your baby a wide variety of liquid and solid foods. This foods offer enough nutrients such as Vitamin D which breast milk can´t provide. Pureed or mashed vegetables such as carrot, potato or parsnip are great to begin with.  Your baby will soon get used to the idea of eating. He will still be getting his nutrition from breast milk or Holle Formula Stage 3. Instead of vegetables you can give mashed or pureed fruits. For example banana, cooked pear or apple (all cooled down before eating).
You can also introduce Holle baby cereals or porridge's from 4 to 6 months. Prepare the cereals according to the instructions written on the box. For English instructions, contact us. You can switch to  Holle Formula Stage 3 after Holle Formula Stage 2 when the baby reaches 10 months.
Preparation
Holle Formula Stage 3 is easy to prepare. Get the water to boil and fill in half of the baby bottle. Leave until the temperature reaches about 50°C (122°F). Add Infant Formula powder (use scoop) into the bottle with half of the prepared water. Mix the water and the formula thoroughly. Add more water until filling the baby bottle and mix again. Let the prepared formula to cool down to 37ºC (96°F) before feeding it to your baby. If you are in a hurry place the bottle under running cold water or in a bowl with cold water.
Production with natural Ingredients. EU and Demeter regulated
Only the best organic ingredients make it to the Holle Goat Formula Stage 1 wholesale. Demeter stands for quality and strict regulated farms. Organic manuring helps control and enrich the development of the natural feed chain. For this purpose, pesticides, herbicides, synthetic fertilizers and animal remedies are forbidden. In fact infants are more susceptible to pesticides in food due to their lower body weight.
The Holle Formula Stage 3 (Growing-up Milk) recipe contains 99% organic ingredients. Organic starch and maltodextrin are natural components derived from corn. On the whole Holle Organic Infant Formula 3 is by nature creamy and filling.
Please note
Breastmilk is the most natural and beneficial nourishment for a baby. It includes all nutrients and vitamins needed. Indeed Holle recommends breastfeeding. The contact between a mother and child during breastfeeding promotes harmony and comfort. Get skin-to-skin with him, first when he is sleepy, right after a bottle or breast feed.
Holle formula stage 3 – as of the 10th month
Holle Organic Formula
Ingredients
Skimmed milk** (Germany), whey powder* partly demineralised, vegetable oils* (palm oil*, rapeseed oil*, sunflower oil*), maltodextrin*, calcium carbonate, potassium chloride, sodium chloride, vitamin C, vitamin E, ferrous lactate, zinc sulphate, niacin, Calcium-D-pantothenate, copper sulphate, vitamin A, vitamin B1, vitamin B6, manganese sulphate, potassium iodate, folic acid, vitamin K, sodium selenate, vitamin D
*from organic farming
**from biodynamic farming (Demeter quality)
gluten free
egg free
unsweetened