Holle Infant Goat Milk Formula 1
Holle Organic Infant Goat Milk Formula 1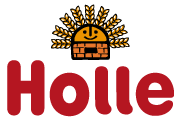 Organic baby formula produced with extraordinary goat milk
• Based on the natural character of breast milk
• Use directly from birth on
• Use as a supplement to breast milk
• Made from best goats milk, kept in caring environment (Demeter quality)
• Genuine sweet taste with no sugars added. (natural lactose contained)
• Egg free and gluten free, filling Holle formula recipe
• No complications caused when switching from other formulas
• 400g can prepare approximately 14 oz of Formula (instructions provided by neogno.com below)

Holle Infant Goat Milk Formula 1 400g / 14 oz (from birth on)

Use
Holle Infant Goat Milk Formula 1 can be used directly from birth onwards. Specifically developed for infants, the formula contains all necessary nutrients for healthy growth in the first six months of life. Based on the nutritional characteristics of breast milk as well as its neutral taste, Holle goat milk baby formula can greatly supplement it. If for any reason you are not able to breastfeed, Holle Infant Goat Milk Formula 1 can fully substitute breast milk. All Holle baby products and especially the Holle baby formula are kept natural. Unlike many formulas from the US and Canada, no synthetic DHA and ARA are added. Infants love the sweet taste of the formula which originates from lactose, naturally-occurring in Demeter milk. No need for any sugar additives. Holle Goat Milk Formula is filling and promotes satiety without containing egg and gluten.
After the 4th month of life weaning the baby onto solids is possible. Vegetable purees are the ideal start for a balanced weaning process. We recommend naturally sweet and mild (easy to digest) vegetables, such as carrots, pumpkins, sweet potatoes or parsnip. Give only a few tablespoons of one cooked vegetable (well mashed or pureed), before, after or during milk feed. Please be patient as it is a new and unfamiliar experience for your baby. Give your baby adequate time to discover the new flavors and texture of foods. It usually takes up to one week for the baby to get used to a new food. Do not be tempted to add sugar or salt if your lo rejects the weaning food. From the 4th to the 5th month you can also try the Holle Cereals and Holle Porridges. Use either breast milk or Holle Organic Goat Milk Formula 1 to prepare milk porridge which is more filling than solely milk formula. For recipes and instructions visit this page. It is recommended to switch to Holle Baby Goat Milk Follow on Formula 2 after the 6th month of life. Holle Goat Milk Follow on Formula 2 is more filling and therefore more effective than Holle Infant Goat Milk Formula 1.
Preparation
The Formula only takes seconds to prepare. Boil some water (according to the Table) and let it cool down to approx. 50°C. Fill the baby bottle halfway and add the Holle Organic Infant Formula powder (according to the Table) using the scoop that comes inside the box. Mix thoroughly by shaking or swirling the bottle. Add the rest of the prepared water in the bottle and shake again. Cool to feeding temperature (37ºC – 96°F) either by holding the bottle under cold running tap water, or by placing in a container of cold or iced water. So that you do not contaminate the formula, make sure that the level of the cooling water is below the lid of the bottle. Test the temperature of the formula before feeding by dripping a small amount onto the inside of your wrist. It should feel lukewarm, not hot. If it still feels hot, cool some more before feeding.
Ingredients Made in Germany
For the production of the Holle Infant Goat Milk Formula 1, Holle uses only the best organic ingredients. Demeter certifies the fulfillment of strict agricultural framework and requirements to all farms producing raw ingredients for Holle baby formula. Demeter farmers are not allowed to make use of synthetic pesticides, herbicides, synthetic fertilizers and animal remedies. On the contrary they use biodynamic compost, liquid brews and unique soil which create a humus-rich organic matter environment. This is ideal for the growth of healthy vibrant plants. As a result of Demeter bio-dynamic farming practices the food is enriched naturally in a sustainable environment. Almost all of the ingredients used in Holle Infant Goat Milk Formula 1 are organically grown. Only 1% consists of vitamins and minerals to ideally supply your baby.
Cows in Demeter farms do not undergo the process of a painful dehorning. The animals are raised in a idyllic environment with lots of healthy herbs among grass in their feed. As a result, their milk contains a lot of valuable Vitamins (like A, B6, B12, D, E, K) and a high portion of omega-3 and omega-6 fatty acids. Thus Holle goats milk formula does not contain artificial extracted DHA and ARA. The high quality of the milk gives Holle Formula a tasty and healthful character. And it is filling your baby up though it is an egg free and gluten free formula.
Please note
Breastfeeding your baby for the first 6 months, is indeed the most natural method and is recommended by the WHO and Holle. If, however, breastmilk is not enough or not obtainable at all, you can supplement with Holle Infant Goat Milk Formula 1 right from birth.  Please consult your pediatrician or an independent health care specialist for further suggestions.
Allergy information
If your baby has an allergy to cow milk formula, then neither cow milk nor products that contain cow milk in any form can, be given. Luckily most infants who establish an allergy in the first months, can tolerate cow milk again when they are about 3 years old. Consult a specialist or your pediatrician on how to reintroduce cow milk.
Some of the protein structures in goats milk are similar to the proteins in cows milk. Infants with an allergic reaction to cow milk may tolerate Holle Infant Goat Milk Formula 1. Sensitivity to goats milk protein can be tested upon approval of the pediatrician. A proper doctor diagnosis can conclude if goat milk formula is an alternative to cow milk formula for your baby.
Holle Goat Milk Formula 1
Ingredients
Full cream goats milk powder* 41%, maltodextrin*, lactose*, vegetable oil* (palm oil* rapeseed oil*, sunflower oil*), calcium carbonate, L-tryptophan, sodium citrate, choline bitartrate, vitamin C, L-cystine, L-methionine, L-isoleucine, iron lactate, vitamine E, zinc sulphate, calcium-D-pantothenate, niacin, copper sulphate, riboflavin, vitamin A, thiamin, vitamin B6, manganese sulphate, potassium iodate, folic acid, vitamin K, sodium selenate, biotin, vitamin D, vitamin B12
*from organic farming
 gluten free
 egg free