Holle Goat Formula Stage 1 wholesale
Holle Goat Formula stage 1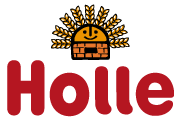 High quality baby formula produced with organic goat milk
Big Pack

S 12 Boxes 

(4.8kg / 169 oZ)
Big Pack

M 22 Boxes

 (8.8kg / 310 oZ)
Big Pack

XL 40 Boxes

 (17.6kg / 620 oZ)
Wholesome and filling Holle recipe
Suitable from birth onwards
Use if Infant is not being breastfed or to complement breastfeeding
Contains all essential nutrients, vitamins and minerals
Sugar FREE, egg FREE and gluten FREE
Continuous observant care of the goats guarantees the high quality milk (Demeter standards)
Safe switching from cow milk formula
400g can prepare approximately 100 fl. oz of Formula (instructions for preparing the Holle goat formula provided by neogno.com)

Holle Goat Formula Stage 1 wholesale

Use
Holle Goat Formula Stage 1 wholesale big pack S comes with 12 boxes, the big pack M 24 and the Big Pack XL with 40 boxes of formula. You can use Holle Goat Milk Formula from birth on. Special recipe for healthy infant development in the first six months. Holle goat formula is a great supplement breast milk as its taste is similar. In addition it contains all necessary nutrients. Holle Goat Formula can fully substitute breast milk or complement breastfeeding. All Holle baby products are simple and natural. Holle baby formulas contain 99% ingredients that come from organic Demeter farms. Unlike many formulas from the US and Canada, no synthetic DHA and ARA are part of the recipe. The goat milk formula has a natural sweetness which originates from lactose. Lactose is a natural constituent in Demeter milk. No need of additives like egg and gluten to produce this natural filling, goats milk formula.
Weaning baby with Holle Goat Formula
Holle recommends weaning when your baby starts eating solids and loses interest in nursing. That can happen at the period during 4 to 6 months. First of all introduce to solids gradually. Depending on the age, follow the feeding with healthy unsweetened vegetable purees. Natural sweet and mild vegetables are ideal for an introduction onto solids. You can include, carrot, sweet potato, pumpkin, swede or butternut squash. Remember, you are introducing new food more than giving a full meal. Hence start by offering just a few teaspoons once a day. It usually takes some days for the baby to get used to a different flavor. Do not add salt or sugar to make the puree more tasty for your Infant. To prepare milk porridge use either breast milk or Holle Goat Formula Stage 1 wholesale. After the 6th month switch to Holle Baby Goat Milk Follow on Formula 2.
Preparation instructions Holle Goat Formula
Like all Holle formulas, preparation of Holle Goat Formula Stage 1 wholesale is easy and fast. Boil the amount of water needed according to the Table on the package. Further let it cool down to approx. 122° Fahrenheit. With the scoop included in the Box add Infant Formula powder into the bottle with half of the prepared water. Next mix the formula with care. Give the other half of water into the bottle and shake well. Cool down the prepared formula to 37ºC or 96°F. Test some drops of the formula to ensure that is not too hot. Finally let your baby enjoy.
Production with organic Ingredients
Only the best organic ingredients make it to the Holle Goat Formula Stage 1 wholesale. The Demeter certificate stands for quality and strict regulated farms. Organic manuring helps control and enrich the development of the natural feed chain. For this purpose, pesticides, herbicides, synthetic fertilizers and animal remedies are forbidden. In fact infants are more susceptible to pesticides in food due to their lower body weight.
Reproduction and breeding in Demeter farms takes place under natural conditions. Horns are a part of the total being of the goats and thus dehorning is forbidden. The goats have access to pasture and open air. Gestation is natural as the goats have freedom of movement. The young goats have contact with each other as soon as possible, to develop social behavior. Additives such as antibiotics, drugs, growth promoters, hormones etc. are not permitted to feed.
Please note
Holle recommends breastfeeding your infant for the first 6 months. When breastfeeding is not possible use Holle Goat Formula 1 right from the beginning. Breastfeeding is the most natural method. For this reason WHO and Holle reccomend it for the first 6 months. If breastmilk is not enough, you can supplement with Holle Goat Formula 1 right from birth.  You can ask a lactation consultant, your midwife or doctor for further information.
A question often asked is, can I still bond with my baby if I won't breastfeed? Your relationship with your lo is not only based on your ability to nurse him. Absolutely. Breastfeeding is a wonderful way to strengthen your connection with your child. Yet it is not the only way. Try to hold your infant close to you during feeding time and make eye contact and skin contact.
Holle Goat Formula Stage 1 wholesale
Holle Organic Formula
Ingredients
Skimmed milk** (Germany), whey powder* partly demineralised, vegetable oils* (palm oil*, rapeseed oil*, sunflower oil*), maltodextrin*, calcium carbonate, potassium chloride, sodium chloride, vitamin C, vitamin E, ferrous lactate, zinc sulphate, niacin, Calcium-D-pantothenate, copper sulphate, vitamin A, vitamin B1, vitamin B6, manganese sulphate, potassium iodate, folic acid, vitamin K, sodium selenate, vitamin D
*from organic farming
**from biodynamic farming (Demeter quality)
gluten free
egg free
unsweetened
Additional information
| | |
| --- | --- |
| Weight | N/A |
| Big Pack | 12 x 400gr (4,8kg / 169oZ), 22 x 400gr (8,8kg / 310oZ), 40 x 400gr (16kg / 564 oZ), 44 x 400gr (17,6kg / 620 oZ) |