Holle Bio PRE
Holle Bio PRE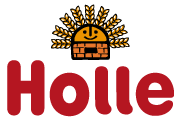 Pre for your newborn
Special formulation for newborns
For exclusive bottle-feeding or alongside breast-milk
Organic quality guaranteed
Natural lactose gives the milk sweet taste
No artificial sugars contained
High quality milk from grazing cows



In stock (can be backordered)
Holle Bio PRE (Organic Infant Formula)

Use
Holle Bio PRE is suitable from birth up to 6 months. Ideal if changing from breast-feeding or another brand. Holle PRE is the most similar to mother´s milk. The milk in PRE is thinner than other formulas. For that reason the formula is easy for newborns to digest. If your baby is hungry you can switch to Holle Organic Infant Formula Stage 1 (400g / 14oz). Holle Bio PRE contains more carbohydrates and starch which increase the filling effect.
Preparation
Instant preparation: Holle Bio PRE is very fast and easy to prepare. First, boil the Water and let it cool down to 50°C  or 122°F. Following add half of the water into the bottle and add the powder. For the quantity, please refer to the table on the back of the Holle Bio PRE box. Shake the bottle well. Add the remaining water and shake again until the powder dissolves. Then let cool to around 37° C or 98° F and feed to your little one.
Production – Ingredients from Germany, only
Holle PRE milk is based on a special formula. The amount of vegetable oils has been reduced and replaced by Demeter milkfat. In contrast conventional infant formulas have as source of fats only vegetable fats. By combining milk fat with vegetable oils, an optimal fat composition is achieved.  Indeed Holle Bio PRE contains only Demeter milk from Germany. Demeter certifies that the organic farms operate dynamically and in harmony with the nature. Grazing cows on lush biodynamic fields and pastures give this superior quality milk. Furthermore, Demeter farmers avoid the painful dehorning of cows.
Please note
A mother's milk is the most natural and beneficial nourishment for a baby. It includes all nutrients and vitamins needed. That is why Holle recommends breast-feeding. In addition, the intense contact between a mother and child during breast-feeding promotes feelings of harmony and comfort. Please refer to a health professional, such as your doctor, midwife or health visitor, about the importance of breastfeeding.
Holle Organic Formula
Ingredients
Skimmed milk** (Germany), whey powder* partly demineralised, vegetable oils* (palm oil*, rapeseed oil*, sunflower oil*), maltodextrin*, calcium carbonate, potassium chloride, sodium chloride, vitamin C, vitamin E, ferrous lactate, zinc sulphate, niacin, Calcium-D-pantothenate, copper sulphate, vitamin A, vitamin B1, vitamin B6, manganese sulphate, potassium iodate, folic acid, vitamin K, sodium selenate, vitamin D
*from organic farming
**from biodynamic farming (Demeter quality)
gluten free
egg free
unsweetened