Holle Organic Milk Cereal with Bananas (250g / 8.8oz)
Holle Organic Milk Cereal with Bananas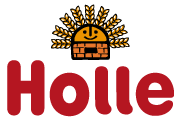 Premium organic baby food with long tradition

The production for the Holle baby formula milks and baby porridges takes place in Germany. Our production lines are modern using the newest technology and are ISO certified. The grain used for our formula milks and porridges grows in healthy soil on Demeter certified biodynamic farms in Germany. Additional we are only buying rice from Italy and millet grain from Hungary. The use of pesticides or chemical fertilisers are strictly prohibited without any compromises.


Holle Organic Milk Cereal with Bananas

Use
Holle Organic Milk Cereal with Bananas is suitable as part of a mixed diet after 4 months of age. The milk cereal porridge makes an ideal evening meal and helps your baby get used to spoons and new foods.
Preparation
Easy to prepare. Just boil water and stir in the Holle Organic Milk Cereal with Bananas.
Production – Ingredients

Holle Organic Milk Cereal with Bananas is made from 99% organically produced ingredients. Made from wholegrain spelt, premium organic vegetable oil and organic milk from cows raised in their natural environment (according to EU organic regulations). The remaining 1% of ingredients are vitamins and minerals which are necessary for your baby's development and are required by EU regulations.
Please note
Please always feed the Holle Organic Porridge with a spoon. Replaces a bottle meal as part of a mixed diet after 4 months onwards. Do not give to babies under 4 months as a substitute for breast milk. Ideal as an evening snack to get babies used to a new diet. We recommend starting with a single-grain porridge. Organic Spelt Porridge or Organic Rice Porridge are good to start with after 4-6 months before introducing the other Holle porridges.  Follow the preparation instructions on the package.
Always prepare fresh food. Do not use leftovers.
Holle Organic Milk Cereal with Bananas

Holle Organic Milk Cereal with Bananas

Ingredients
Wholegrain wheat flour** 34 %, sweet whey powder* partly demineralised 21 %, skimmed milk powder* 16,2 %, vegetable oil*, dehydrated banana pulp* 8,5 %, maltodextrin*, calcium carbonate, vitamin A, vitamin B1, vitamin D
*from organic farming
egg free
unsweetened