Holle Organic Spoon 3pcs (made from 100% renewable resources)
Holle organic Spoon 3pcs (made from 100% renewable resources)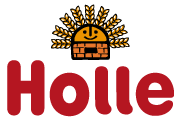 Organic Holle Spoons made in Germany
Holle Baby Spoon is made from 100% organic renewable material
Health safe
Certified food safe
Colourfast and odorless
Free from GMO´s and harmful substances
Suitable for babies after 4 months
Complies with EN 14372

This product is not a toy

Do not use damaged spoons



In stock (can be backordered)
Holle Organic Spoon 3pcs (made from 100% renewable resources)
Use
Babies have to get used, eating with a spoon. Plastic Spoons are ideal for this purporse.  A metallic spoon is cold and may be unpleasant when putting in the mouth. Holle organic Spoon is not very cold and therefore more comfortable.  They have a special shape and is developed for babies from 4 months and older. It can hold a portion size that is ideal for the little ones small mouth. There are 3 different colored Holle organic Spoons in the blister.
Start slowly until your baby gets used to eating with a spoon we recommend using a suitable spoon.
Please note
The weaning Holle organic spoon is not a toy. Please pay attention to your baby at all times. Don´t let him alone when holding the spoon. Clean thoroughly before first use. Examine the spoon every time before the meal. Do not use if damaged. Dishwasher safe.
Production – made from 100% renewable resources
Holle organic spoons 3-pack with 3 different colours. Orange, Red, Green.
Certified Food safe, colourfast and odourless
Complies with EN 14372 and DIN EN 71 Part 3.
Holle Organic Spoon 3pcs (100% organic material)
Material
Holle organic Spoon is made from 100% organic renewable material. GMO free