Holle Organic Spelt Biscuit (150g / 5.3oz)
Holle Organic Spelt Biscuit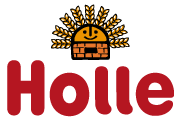 Premium organic baby food with long tradition

The production for the Holle baby formula milks and baby porridges takes place in Germany. Our production lines are modern using the newest technology and are ISO certified. The grain used for our formula milks and porridges grows in healthy soil on Demeter certified biodynamic farms in Germany. Additional we are only buying rice from Italy and millet grain from Hungary. The use of pesticides or chemical fertilisers are strictly prohibited without any compromises.



Available on backorder
Holle Organic Spelt Biscuit

Use
Mild tasting and easy digested, Holle Organic Spelt Biscuit is perfect for the baby, either as a snack for biting and munching, helping to train jaw and chewing muscles.
Production – Ingredients

Holle Organic Baby Spelt Biscuit s are made from high quality Demeter spelt flour and improved by the use of best Demeter butter. Holle consciously avoids the use of crystal sugar and salt for a naturally mild flavour that is just right for babies.
Please note

Please do not allow your baby to bite on cookie unsupervised. Do not give when your baby is lying down – risk of choking. Contains carbohydrates.  Constant contact with carbohydrate food can cause tooth decay, therefore maintain the baby's regular dental hygiene.
Holle Organic Spelt Biscuit

Ingredients
Spelt flour** 63 %, molasses of rice*, butter** (milk product), banana powder*, baking agent: bicarbonate of soda, vitamin B  (vitaminised as required by law)
*from organic farming
crystal salt free
unsweetened